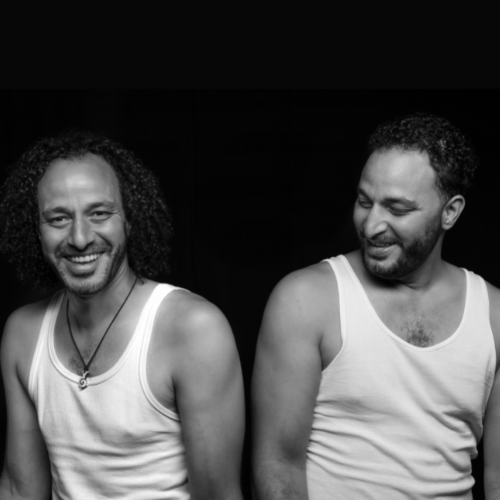 A Multi-Cultural Approach to Club Music
Alma Negra is a dynamic collective of three Swiss-based friends and musical kindred spirits. 
From Spain to Cape Verde, they share a multicultural background and a strong passion for music. Their eclectic sound mixes various musical traditions, drawing from jazz, African, and Latin music, resulting in a unique club experience that never fails to captivate dance floors.
Musical Influences and Skills
Alma Negra's music is a reflection of their vast musical knowledge and skills. Their influences range from Donald Byrd to Fela Kuti to Theo Parrish, just to name a few respected musicians. The trio's DJing and production prowess is highly regarded, and their ability to blend various sounds and rhythms creates an immersive and captivating experience for their audience.
Eponymous Label and Collaborations
In 2018, Alma Negra launched their eponymous label, dedicated to creating a narrative of highly club-ready records that offer fresh perspectives to the music scene they love. They have also collaborated with numerous artists, such as James Steward, Bambounou, Glenn Astro & Michael Turtle, to push the boundaries of their sound even further.
Regular Releases on Heist Recordings
Nowadays, Alma Negra regularly releases music on Heist Recordings, showcasing their versatility and ability to bring a fresh, unique sound to the dance floor. With their multi-cultural approach and years of experience, Alma Negra is the perfect addition to any event or club night, guaranteed to leave a lasting impression on the audience.