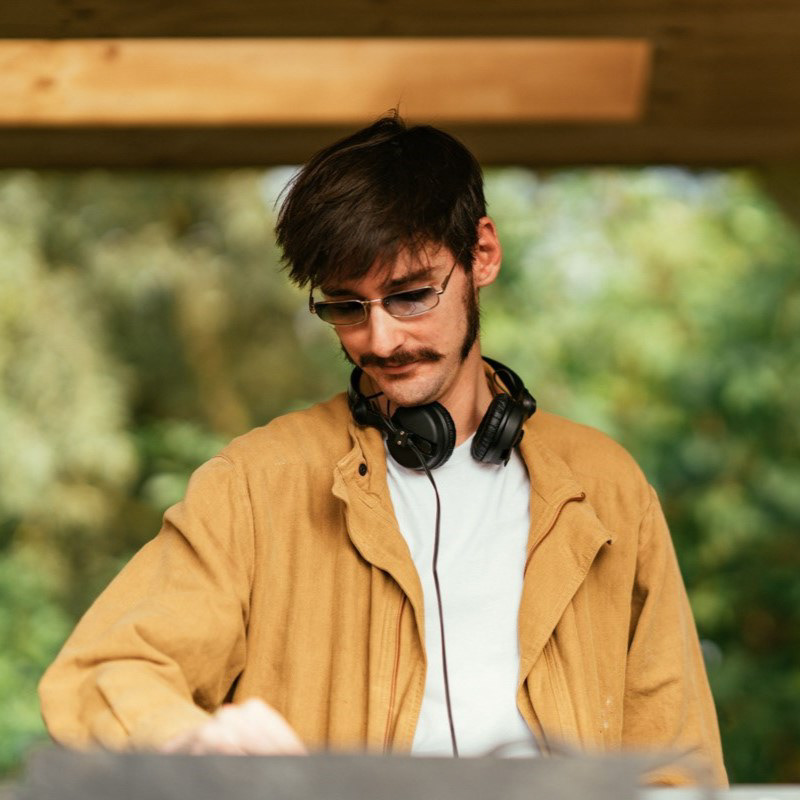 DJ / producer and activist of the Strasbourg scene for more than 10 years, he co-founded in 2014 the collective "les ills". It brought hundreds of local and international DJ's to perform in his hometown, in mythical places such as the Mudd Club, the Fat, the Rafiot, the Saglio and many others, but also in unusual places or more or less wild Open Air. 
In 2017, he created the label "Bande Magnétique", and then released his first record "electrosensitivity", on the Berlin multi-arts platform of Willis Anne: LAN (Live Act Night).
His ostalgie project is inspired by cinema and its soundtracks "ost", the etymology of his blaze, literally means "nostalgia of the east" a feeling that can be felt through his productions and mixes. 
Present on the labels Bella Ursa, With Ectoplasms Adjunction, Blanik and known under several aliases, each with its universe: Raw Joe, Magic Sound System... But also in duo: Auxiliary Life with Jacky Jeane, Bastion Taktmesser Bruche with Itako, and recently joined the team of Disco Mobile Solaire. 
Programmer since 2019 within the club La Kulture in Strasbourg, this music bulimic has no borders and even less genres. His open mind is a vortex in which it is good to fall...